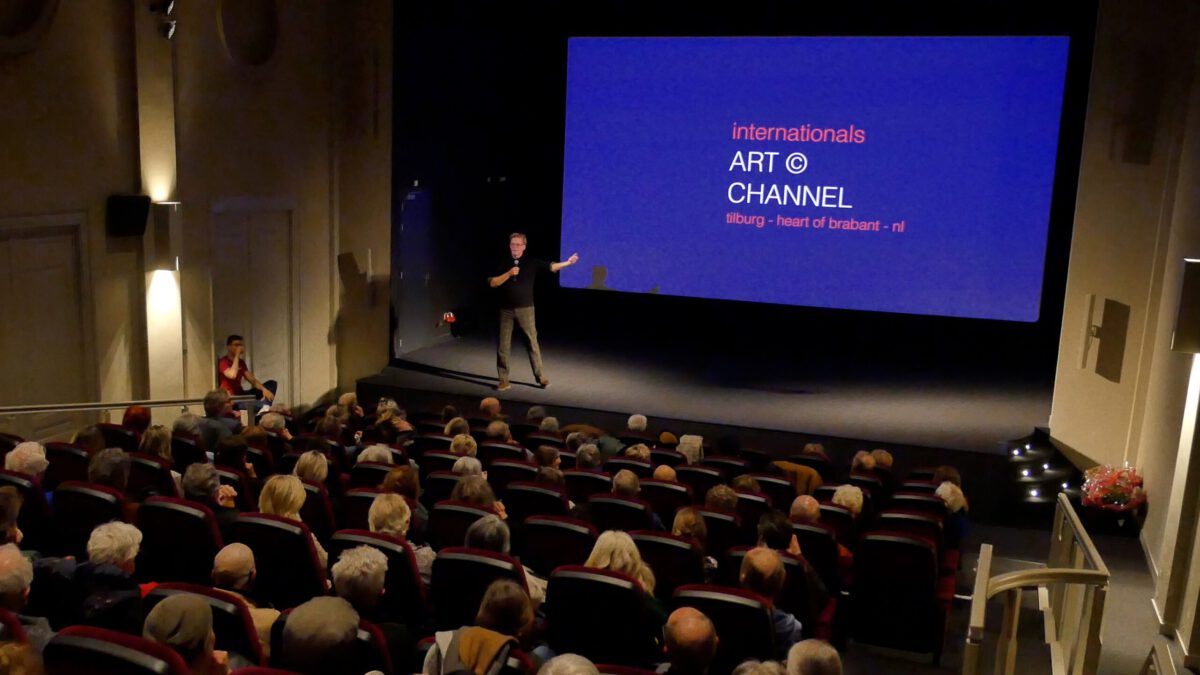 Welcome at Internationals Art Channel
Welkom bij Internationals Art Channel
We aim to produce an 'infinite' series of artist video portraits, premiere them at Cinecitta Tilburg and distribute them worldwide.
Our motto is: plea for the unknown.
We beogen een 'oneindige' serie kunstenaars video portretten te produceren, deze in premiere te laten gaan in Cinecitta Tilburg, en ze wereldwijd te distribueren. Ons motto is: pleidooi voor het onbekende.
latest portraits
Ad Roefs worked as an architect for OD205 and Jo Coenen & Co, among others, and has been an independent architect since 2003.

Ilse Vermeulen is currently in charge of the costume atelier at Zuidelijk Toneel. In her career, she has worked as a costume designer for theatre, opera, film and dance productions.

Mark van Hoek, involved in 'the New Eccentrics' among others, is currently staying for several months at the renowned Düsseldorf Art Academy as a guest student.
During the fourth premiere evening of the Internationals Art Channel in the fully occupied large cinema of Cinecitta, the fourth series of three artist video portraits premiered.