portraits on line: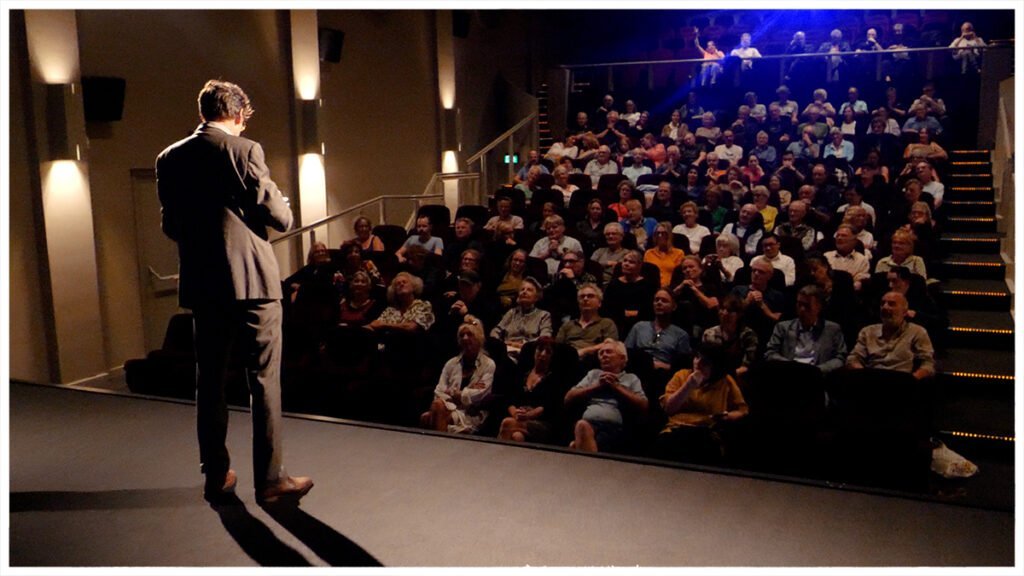 Adventurous 3rd premiere evening Cinecitta
On Thursday evening, September 14, the festive third premiere evening of Internationals Art Channel took place amid great public interest in the oldest cinema hall in the Netherlands, Zaal 1
Cinecitta, Tilburg. The evening was under the inspiring leadership of host Peer de Graaf, who introduced the three beautiful artist portraits to the audience in a sparkling manner.
Avontuurlijke 3e première-avond Cinecitta
Op donderdagavond 14 september vond onder grote publieke belangstelling de feestelijke derde première-avond van Internationals Art Channel plaats, in de oudste bioscoopzaal van Nederland, Zaal 1 Cinecitta, Tilburg. De avond stond onder
bezielende leiding van gastheer Peer de Graaf, die op sprankelende wijze de drie prachtige kunstenaarsportretten bij het publiek inleidde.